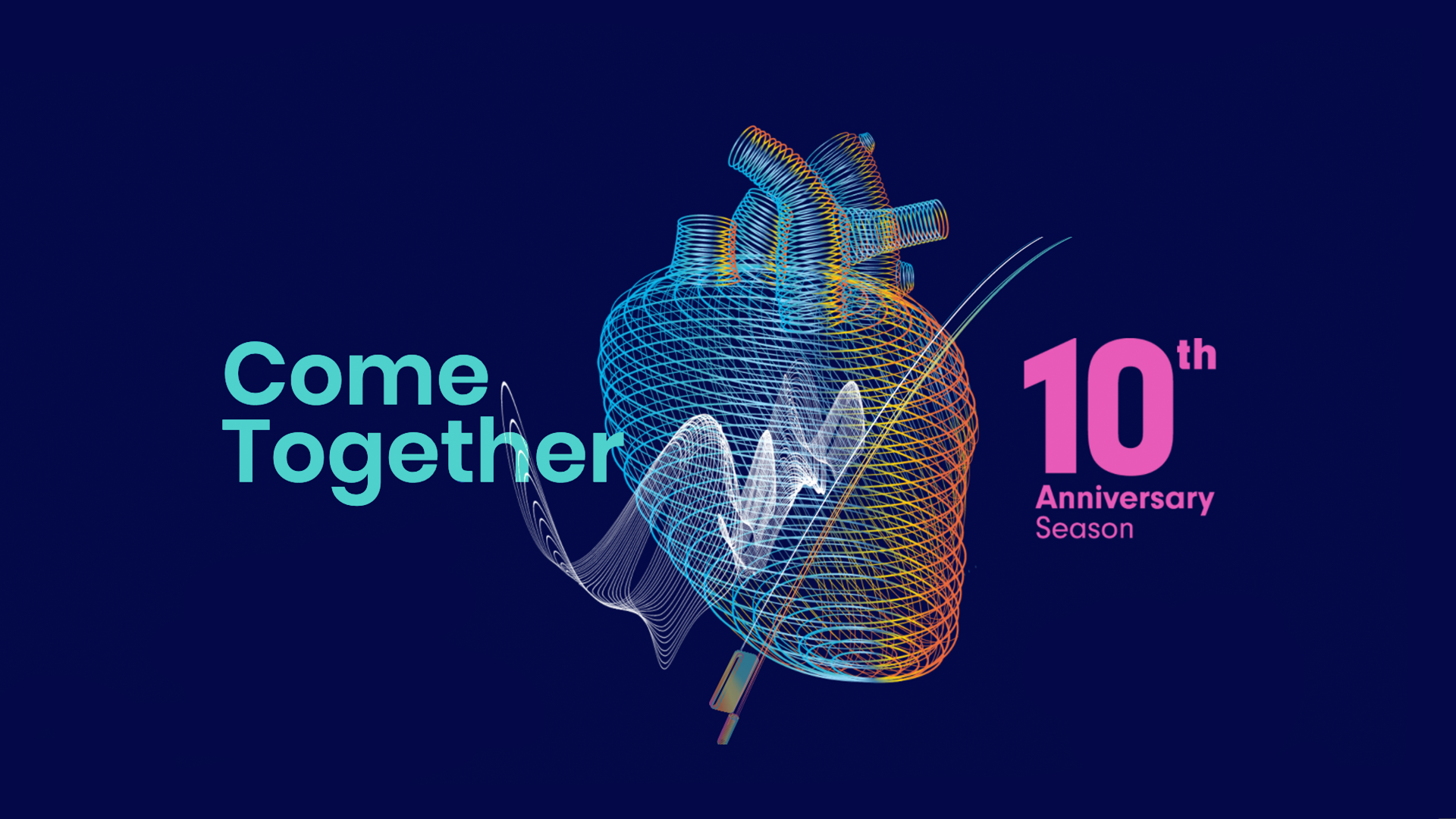 Hailed as 

"not afraid to take some pretty big chances"

 and as an event where "musical excellence is assured"; the Blueridge Chamber Music

Festival offers innovative programming, dazzling artists, engaging lectures and maste

rclasses, and unforgettable performances in a r

el

axed summer setting.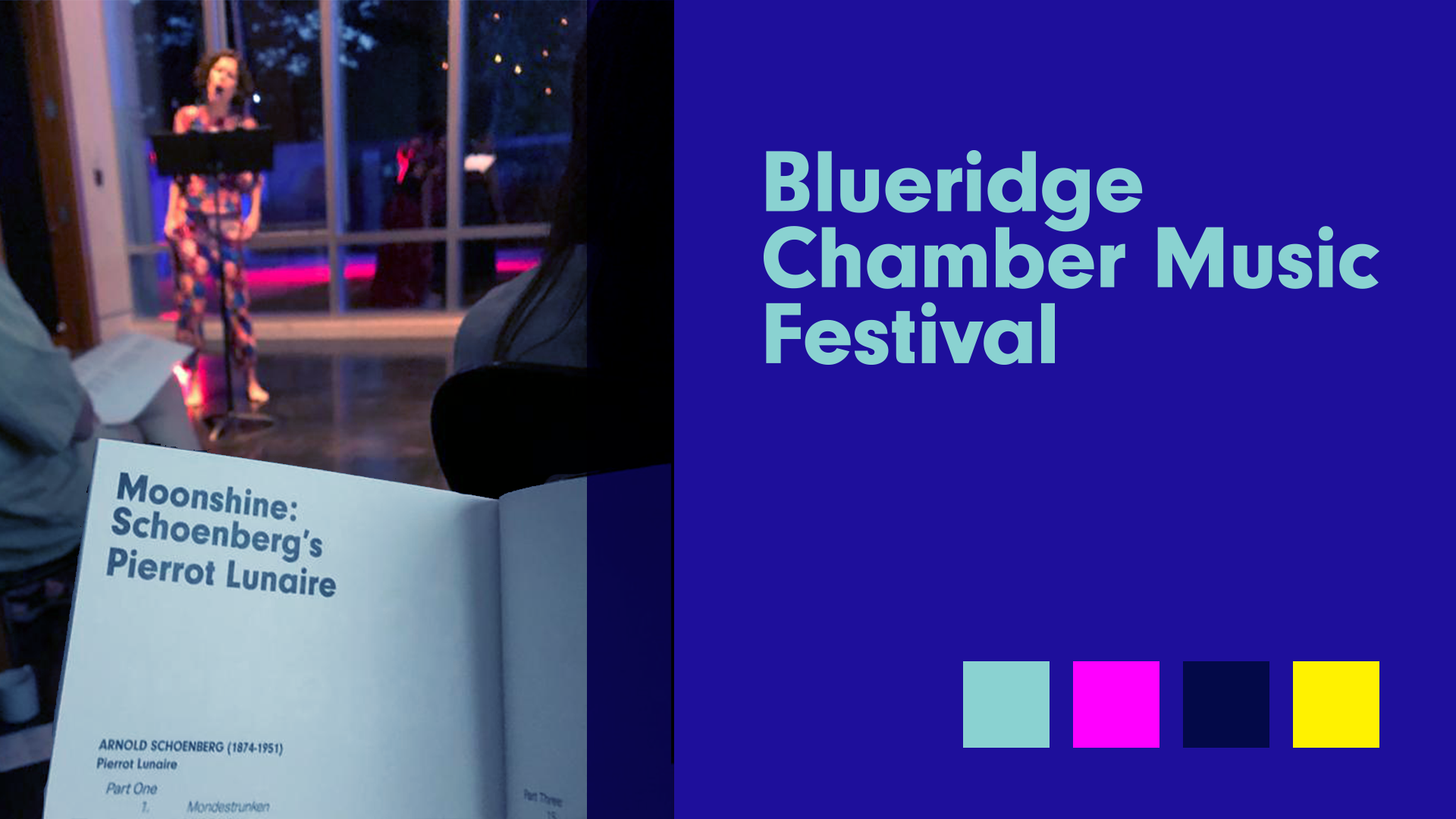 Blueridge's logo is set in Neuzeit Grotes

k

, a typeface

wi

th fun

and

round contemporary features that communicate the innovative nature of the festival. When paired with a more

humanistic

typeface like

Aktiv Grotesk

(in booklets and posters) brings the contrasting tension of the classic and the contemporary coming together to create an unforgettable experience

.

The colour palette has the contrast of the warm summer evenings in Vancouver, toned down by navy blue, a colour as legendary as chamber music.
Blueridge's new website allows users to get tickets, donate, and register for their chamber music workshop.
Over the last ten years, the Blueridge Chamber Music Festival has become a local institution, offering the finest in classical music programming and education.
The true heart of Blueridge is its chamber music workshop for young musicians. The program is challenging but inspiring— action-packed days filled with private lessons, rehearsals, theory classes, performance masterclasses, and, of course, lunchtime soccer matches.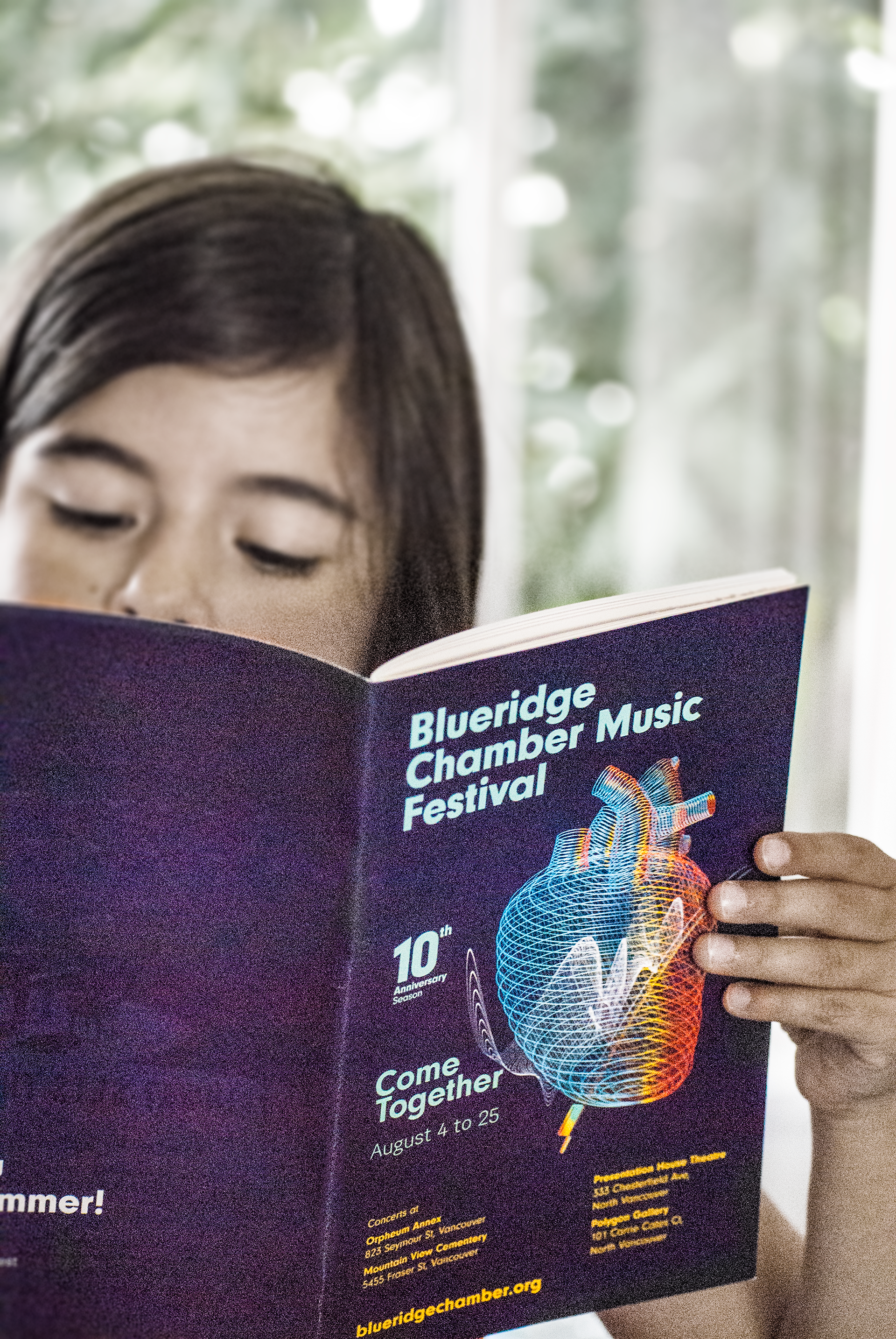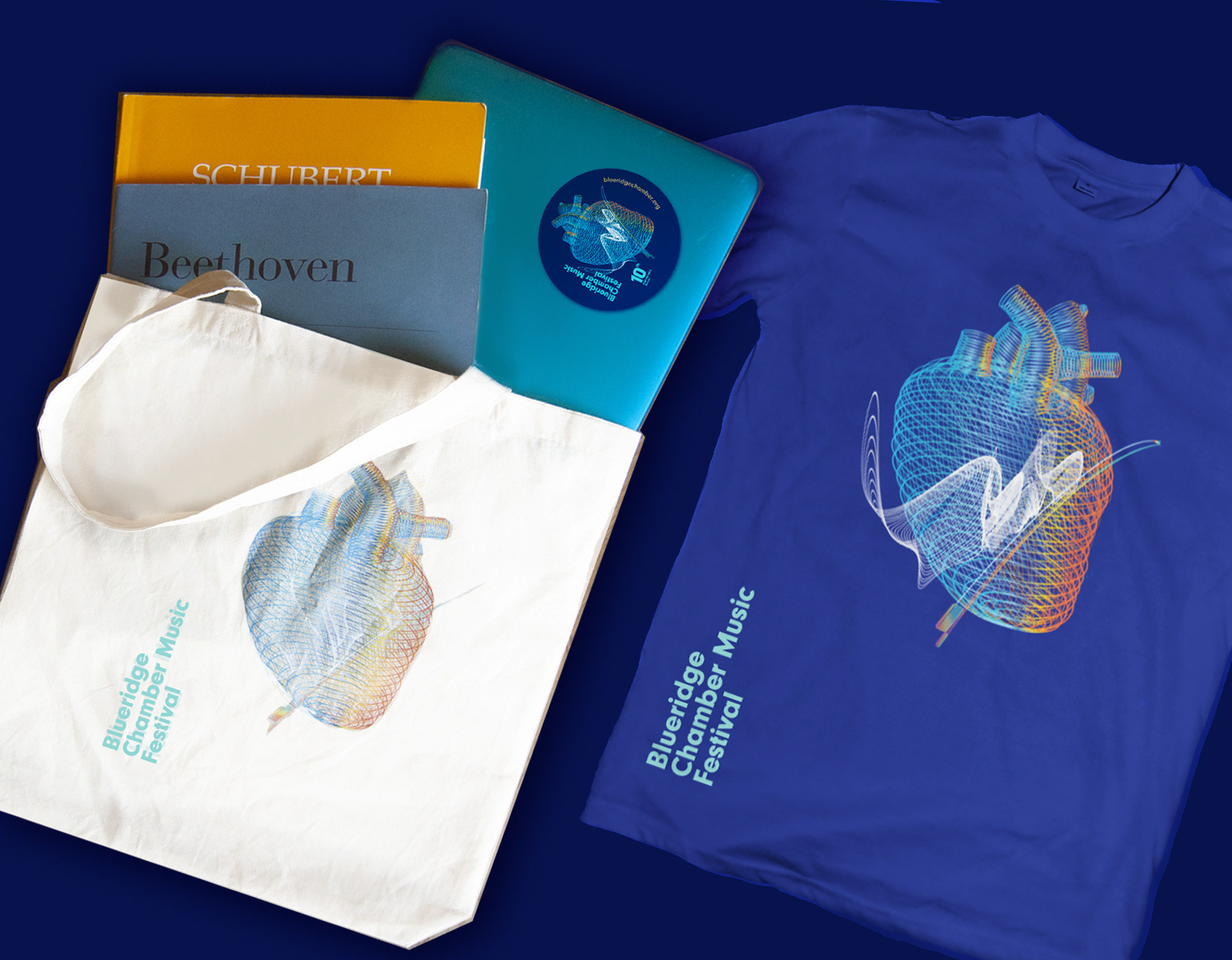 The support of sponsors ensures that Blueridge can continue to share the finest classical music with local audiences, while nurturing and inspiring the great artists of tomorrow. Various articles of merchandise were created as fundraising items, and perks for donors.
Credits:

Creative Direction, Art Direction, and Web Design: Diana Castaneda
Illustration and Graphic Design: Lillian T. Zhang